On Sale
Tulsi & Wild Forest | Taste Bundle
Perfect for your morning brews, pair it up with your tea or coffee! Give a healthier start to your days.
Tulsi Honey: Sourced from foothills of the Himalayan mountains comes a honey that is as pure as the mountains itself. This 100% natural, amber honey is filled with nectar collected from flowers of the Holy Basil (Tulsi) herb, is delicately mild and sweet with warm herbal undertones. Known to increase immunity, this delectable honey complements your mid-day green tea, filling you with energy and increasing your stamina to complete your busy day.

Wild Forest Honey: Mysterious, opaque and dark, this honey collected from the holy forests of Narmada's river valley is complex in taste and texture. Hints of mossy earth mixed with the heavy sweetness of tropical rainforest flora makes this 100% pure and natural honey a wonderful addition to hearty breads, as toppings on waffles or mixed with cold coffee.

Benefits of Honey :
Ayurveda supports the medicinal importance of honey and its healing properties. Called as nature's natural antibiotic, it is known to possess antibacterial & anti-inflammatory properties.

Honey is loaded with nutrients, antioxidants, flavonoids and healing compounds which when taken regularly keep people healthy.

Made by the alchemy of bees collecting nectar, pollen, and resins from flowers, honey can help moisturize, fight aging, and fight bacteria.

Honey helps reduces ulcers & other bacterial gastrointestinal disorders.
 ***Please note: all our honey have passed the NMR test and confirm to our honey origin as Indian. Read More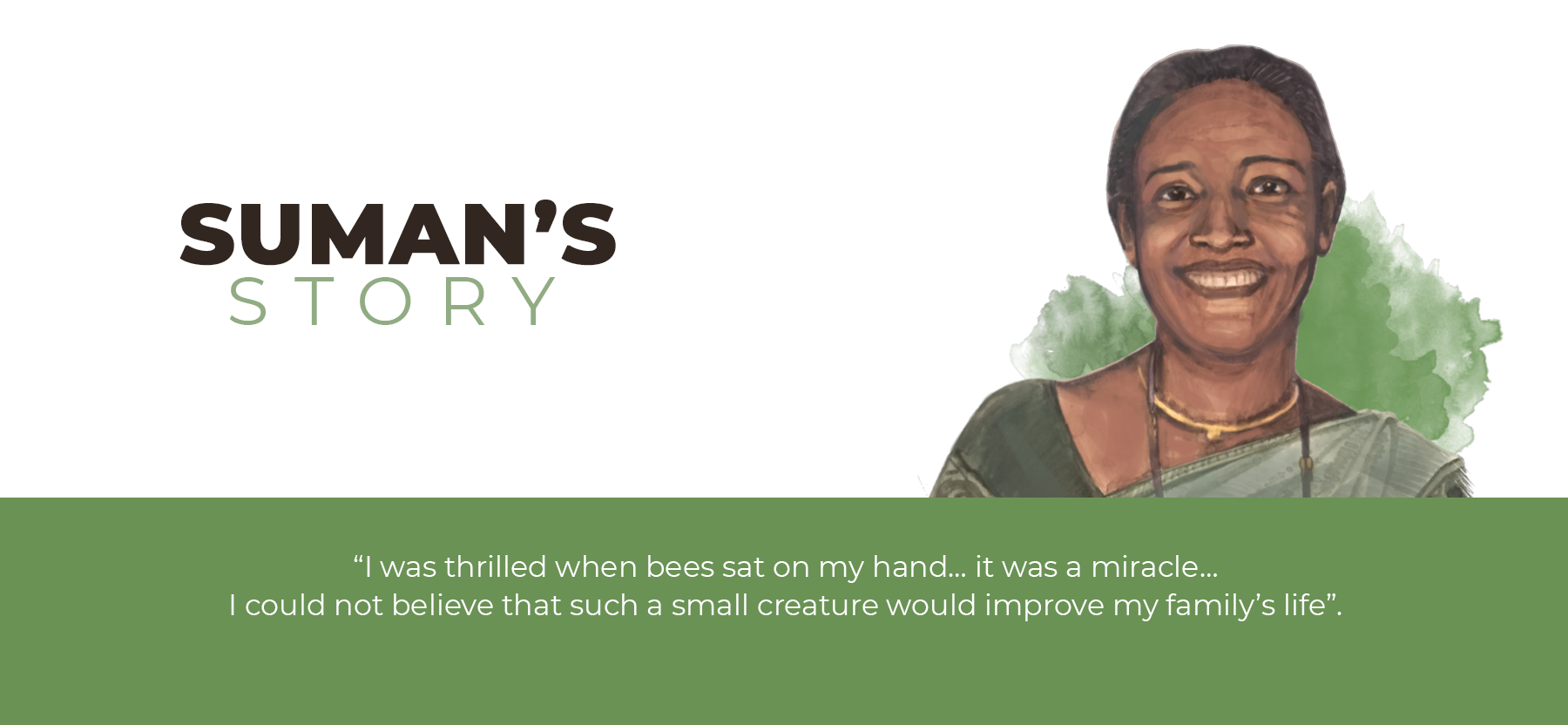 Customer Reviews
03/07/2023
Trishla J.

India
Love it!
Really love your honey. have been giving it to both my children daily for years now.