On Sale
Tribal Gold Honey
From the lush hinterlands of Tribal India, comes this bright amber honey that is sweetened with nectar of forest flora such as mahua and palash intertwined with those of tropical fruit trees of Mango, Cashew and Amla.
Benefits of Honey
Ayurveda supports the medicinal importance of honey and its healing properties.Called as nature's natural antibiotic, it is known to possess antibacterial & anti-inflammatory properties.

Honey is loaded with nutrients, antioxidants, flavonoids and healing compounds which when taken regularly keep people healthy.

Made by the alchemy of bees collecting nectar, pollen, and resins from flowers, honey can help moisturize, fight aging, and fight bacteria.

Honey helps reduces ulcers & other bacterial gastrointestinal disorders.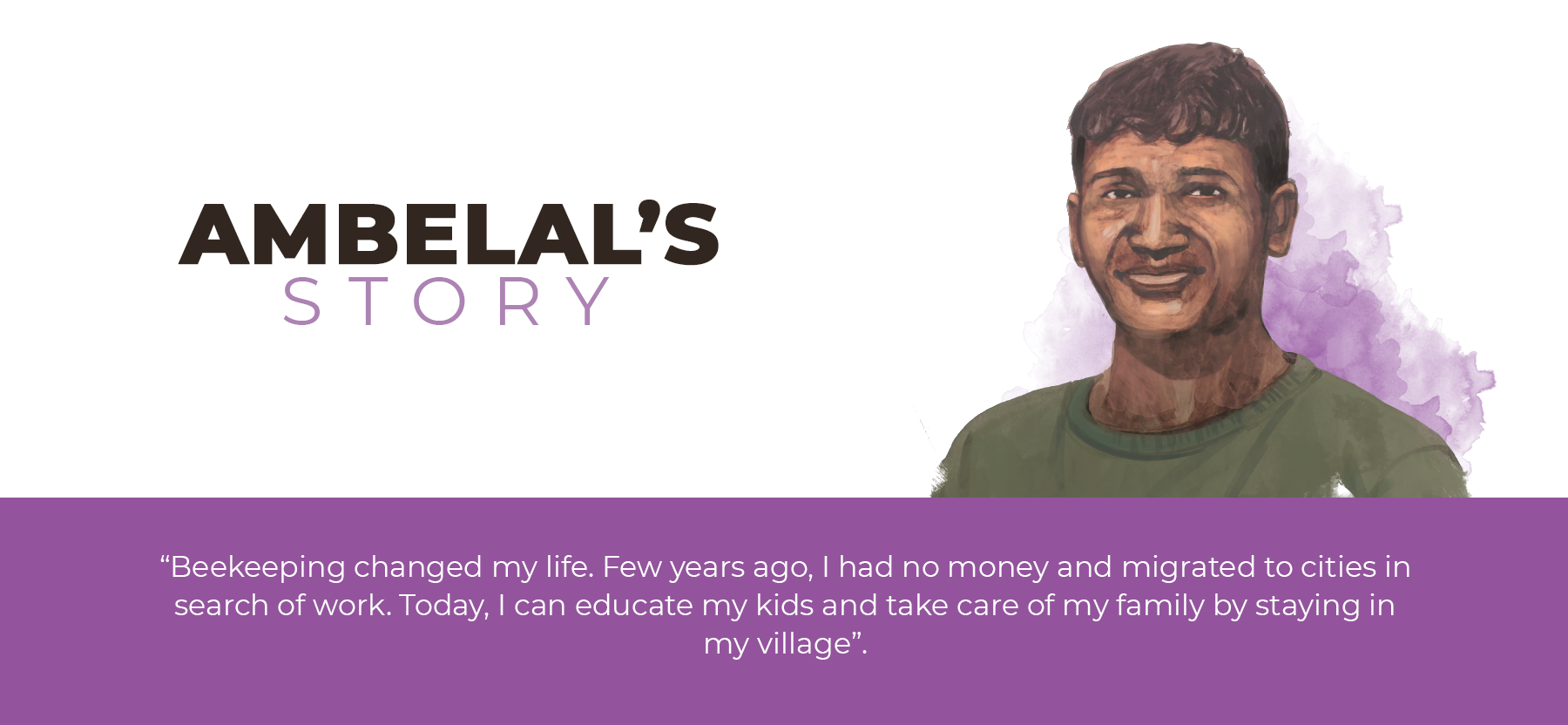 Customer Reviews
10/29/2021
Priya C.

India
Tribal Gold
The name might be better changed to Earthy Gold or something similar to suggest its viscose, mildly sweet taste and dark bark colour. Takes one back in time, to an idea of deep forests. Go for it while giving thanks to the bees, the ecosystem, the indigenous people who are its finest caretakers.